Welcome to Kuzyk Law
Have you been involved in a commercial truck accident? After obtaining immediate medical treatment, your next call should be our Palmdale truck accident attorneys here at Kuzyk Law.
We are the trusted name in personal injury law here in Palmdale and for good reason. You can't afford to put off a call to us. Rely on a firm that has been winning commercial truck accident cases in and around Palmdale for more than four decades.
Palmdale Commercial Trucks: A Potential for Tragedy
The majestic San Gabriel Mountains separate the city of Palmdale from LA. Thanks to the busy highways of the Antelope Valley Freeway and State Routes 138 and 18, it's no wonder so many commercial trucking accidents happen here.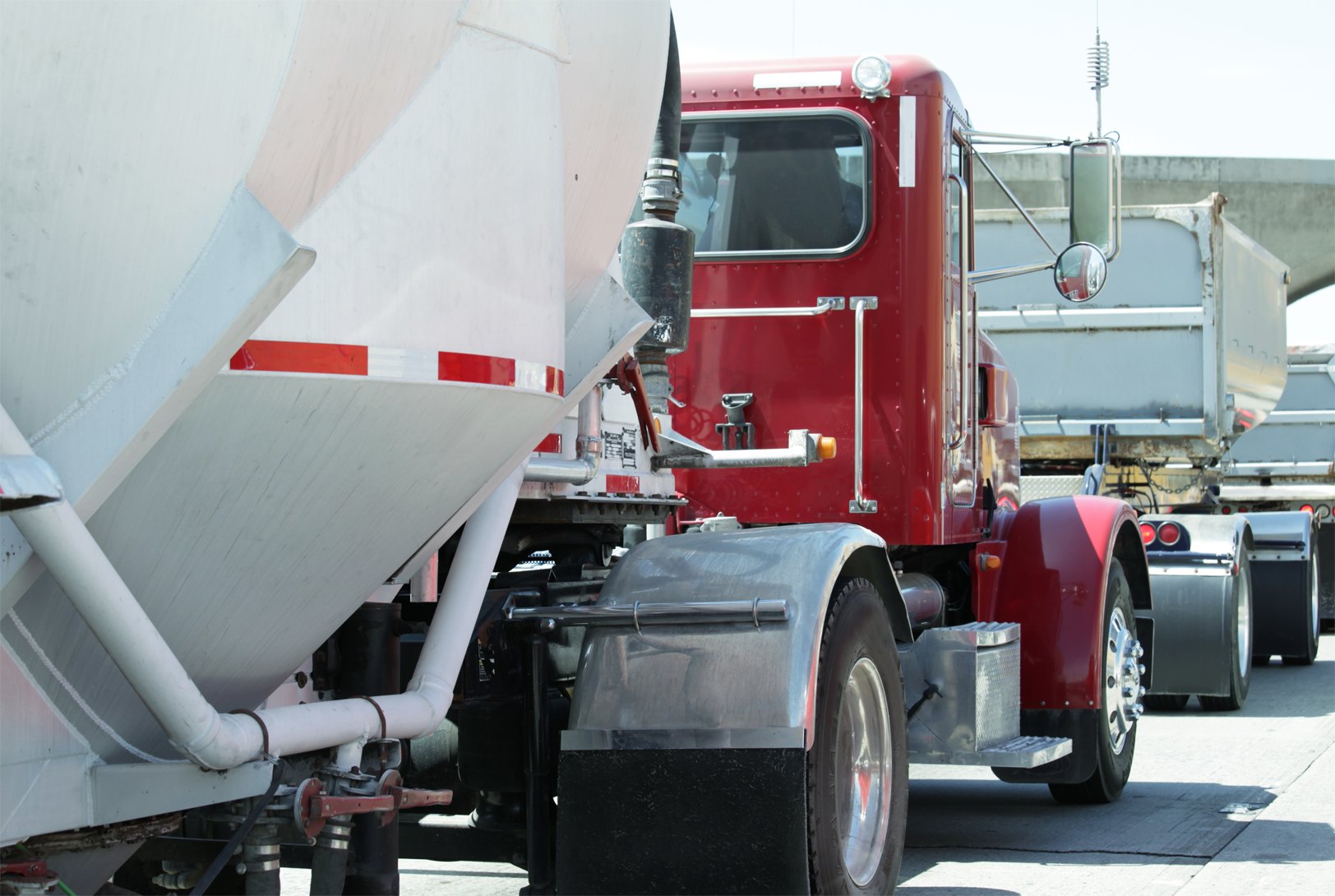 Commercial trucks can cause some big damage – not only to your car but to occupants as well. Because the type of motor vehicle in question is so large, from semi-trucks to 18 wheelers to tractor trailers, the potential risk for serious injury and loss of life is huge. We see far too many accidents on Palmdale roadways involving commercial trucks, and this number is only going up as more traffic congests the roadways.
From impaired driver vision and blind spots to driver fatigue, many factors contribute to the prevalence of accidents such as broadsides and roll overs.
The size and speed of commercial trucks traveling over our state's roadways can put you and your family in harm's way, particularly when other factors are at play such as bad weather and distracted driving. In the event you, or a loved one, are the victim of a commercial truck accident, Kuzyk Law can be there to help right away.
Your Palmdale Commercial Truck Accident Attorneys Fight For You
Did you know that fatigue at the wheel can cause just as many accidents on the road as drunk driving? Truckers are often asked to log long miles every day before they get a chance to rest. They may push themselves to make quotas, often getting by on very little sleep. It's this lack of sleep that can cause tragic accidents that could have been avoided.
Why Should Your Life Be Drastically Altered Due to the Carelessness of Another?
Suits can be brought against several different parties depending on the unique nature of the situation, such as the driver, the driver's employer or the shipping company owner.
Here at Kuzyk Law, we're on your side. You need someone like us to speak up for you when you have no voice of your own. The insurance companies are not going to rise to the occasion. They barely attempt to you give you what's rightfully yours as an insured client. It's up to our professional truck accident attorneys to get your case the attention and monetary reward it deserves.
Get in touch with our steadfast legal team fueled by over 45 years of experience. We are happy to say we've collected more than $1 billion in settlements and verdicts since we opened our firm in 1971. We started our company with a mission that we still live by today: get our clients the money they deserve after an accident so they can take care of their families. Period.
"Everything was excellent, prompt with everything. They kept us updated along the way. Will definitely be recommending Kuzyk to others." – Jesus F., Palmdale
The medical bills don't stop coming right after the accident. In many cases, your injuries may be severe, leading to months and years of rehabilitative physical therapy bills. As your Palmdale personal injury attorneys, we can negotiate on your behalf to get compensation for damages ranging from medical bills to lost earnings to pain and suffering. In addition, we are happy to recommend reputable and experienced doctors if you don't have your own. Get peace of mind choosing the firm that consistently gets you results.
We can help you get follow-up medical care and full treatment to get you healthy again, if possible, and in most cases, we can get the doctors to provide their services on a lien basis, which means they get paid when the case settles. Most cases don't make it to court, and are settled amicably through a faster process of negotiation and/or mediation. Let us negotiate on your behalf to get compensation for damages ranging from medical bills to lost earnings.

Several factors besides fatigue can contribute to commercial truck accidents:
Overloading: Trucks that are too heavy with freight need long stopping times, thereby boosting the chances of deadly rear-end collisions.
Improper loading: A closely related practice is called improper loading, which involves uneven weight distribution. This can result in instability and the chance for roll-over or rear-end collision. The company responsible for weighing the freight could be held accountable for any injuries resulting from this type of case.
Roll-overs: Big rigs often weigh up to 30 to 40 tons, which can crush people and cars in an instant. If you or a loved one has gone through such life-altering emotional or physical trauma, we can get you the compensation you need to cover ongoing medical bills, pain and suffering, and loss of future earnings.
Proudly Serving Palmdale
A serene blend of urban and suburban, it's no wonder you make your home in Palmdale, CA. We enjoy serving your community with our proven legal services, as well as the entire Southern California region. Our office is headquartered in Lancaster but we're never too far from you in Palmdale, Los Angeles, Riverside County, San Bernardino, Kern County and the entire Antelope Valley to provide comprehensive legal services. Look to us for expertise in all aspects of personal injury law, particularly commercial truck accidents.
Don't rely on the insurance companies to give you what you deserve. They operate on a standard model of paying out as little as possible. Our team has the determination and skill to go after rightful compensation. We'll even visit you in the event you can't come to us.
Contact The Commerical Truck Accident Attorneys At Kuzyk Law Today!
Our Palmdale commerical truck accident lawyers are diligent in our approach to each case. Call Kuzyk Law for a free, no-obligation consultation at 661-945-6969. We don't take any money until YOU get money.